Duke of Edinburgh
"It always seems impossible until it's done."
Nelson Mandela
The Duke of Edinburgh award was set up by Prince Phillip, the Duke of Edinburgh in 1956. The award is available to anyone aged between 14 and 24. There are three levels at which this award can be earned: Bronze, Silver and Gold. Each award getting harder and more time consuming than the last.
At Kings Langley School, we encourage students to engage with The Duke of Edinburgh award as it gives the students opportunities to demonstrate determination, stickability and commitment, as well as developing their community awareness, team working and leadership skills. Our aim is for students to complete the awards through key stage 4, and for all students who start this award, to complete it. We are constantly looking to increase our numbers at both the bronze and silver levels, whilst maintaining our near 100% completion rate.
We implement this award by offering the bronze award in year 10 with the expeditions taking place in the summer term. The progression onto the silver award can then be offered to students in year 11, completing their expeditions once the GCSE examinations have finished. Students work through their award at their own pace, providing evidence of their work and are monitored by designated DoE staff leaders.
The awards themselves, at bronze and silver levels, are split into 4 different sections: volunteering; physical, skill and expedition, and it the timescales of these that increases as you progress from bronze to silver.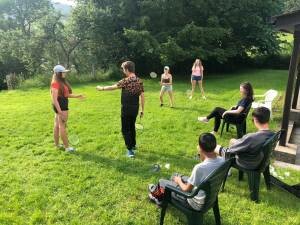 Volunteering  
Students must volunteer their time helping out in the local community. Our students have used this as an opportunity to:
Be regular visitors to local care homes spending time with the residents.

Support local animal sanctuaries by helping out on a weekly basis.

Give their time to coach at a local sports team.

Become a young leader at their local scouting group.

Take on shifts in local charity shops.
Physical
Any exercise that gets the heart beating and increases their physical activity. At Kings Langley School, students have completed this section by:
Joining a specialist club, such as football, dance or boxing.

Starting a regular exercise routine by going swimming, running or cycling.

Training regularly for an event such a 5 or 10 km, or a National competition.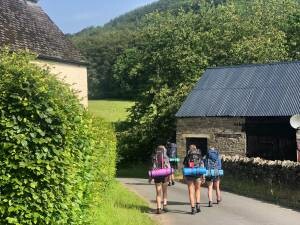 Skill
Something that is new to them and that doesn't link in with any of their other sections. In the past, our students have:
Become football referees or become coaches in particular sports.

Learnt to sew or a new craft.

Learnt to play a musical instrument.

Taken regular and advanced first aid classes.
Expedition
Students need to participate in both a practice and qualifying expedition. At Kings Langley School:
The pupils receive extra lessons in their own time where they are taught navigational and camping skills in preparation for the expeditions.

The practice expedition occurs in the local area and any navigation or technical issues are then retaught before the final event.

The final expedition is a trip to the Welsh Hills where they spend a night or two under canvass.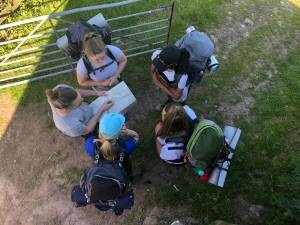 This award is often life-changing for students. It is a development of, and regularly tests, their personal character attributes, but also many of the skills learnt or physical activities continue and are maintained. The expedition requires pupils to move out of their comfort zone and experience life away from modern world, less focus on technology and more self-reliance. This can have interesting outcomes with students realising that dependence on mobile devices is not as necessary as they originally thought and has changed their use.
Many of our students continue their volunteering commitments after the award has ended, as they realise the hidden value. Not only does volunteering help others, it also has positives for the person volunteering such as a sense of purpose; the knowledge that you are doing good in your community, which are all fundamental parts to developing true happiness.
As a school, we are proud of our DoE students and what they achieve and accomplish, and we believe this is be a very successful programme which can also be seen in our completion rate, which is one of the highest in the County, and stands at nearly 100%. 
Useful links:
If you have any questions please contact Mr Astley, his email address is astleyt@kls.herts.sch.uk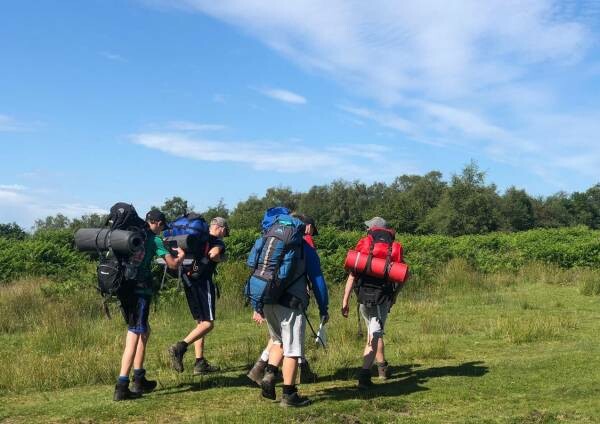 Further Information
| | | | | | |
| --- | --- | --- | --- | --- | --- |
|   |   |   |   |   |   |
|   | Volunteering | Physical | Skills | Expedition | Other points to note  |
| Bronze | 3 months | 3 months | 3 months | 2 days/1 night | You have to spend an extra 3 months on one of the volunteering, physical or skills section |
| Silver | 6 months | 3 months on either physical or skills and 6 months on the other one | 3 months on either physical or skills and 6 months on the other one | 3 days/2 nights | These timescales change if you have not completed the bronze level and have jumped straight to silver |
| Gold | 12 months | 12 months on either physical or skills and 6 months on the other one | 12 months on either physical or skills and 6 months on the other one | 4 days/ 3 nights | If you didn't do Silver, you must undertake a further 6 months in either the Volunteering or the longer of the Physical or Skills sections |
|   |   | Plus residential section: Undertake a shared activity in a residential setting away from home for 5 days and 4 nights |   |   |   |