Camps International
"Life begins at the end of your comfort zone."
Neale Donald Walsch
Camps International is about taking on a four week adventure with the intention of helping others less fortunate then ourselves. It is a once in a lifetime trip to a foreign country where students participate in four different activities: community work with the locals, wildlife conservation, an adventure and finally some rest and recreation so that the students can experience the sights and sounds of the country they are in.
Camps International was set up in 2002 to run ethical trips with purpose. They employ local people in the camps to run these projects, which are decided by asking the residents what they need to do to improve their communities lives. This experience aims to give our students the opportunity to work and learn about areas of the world far less developed than the UK whilst helping to build better lives and environments for the local people.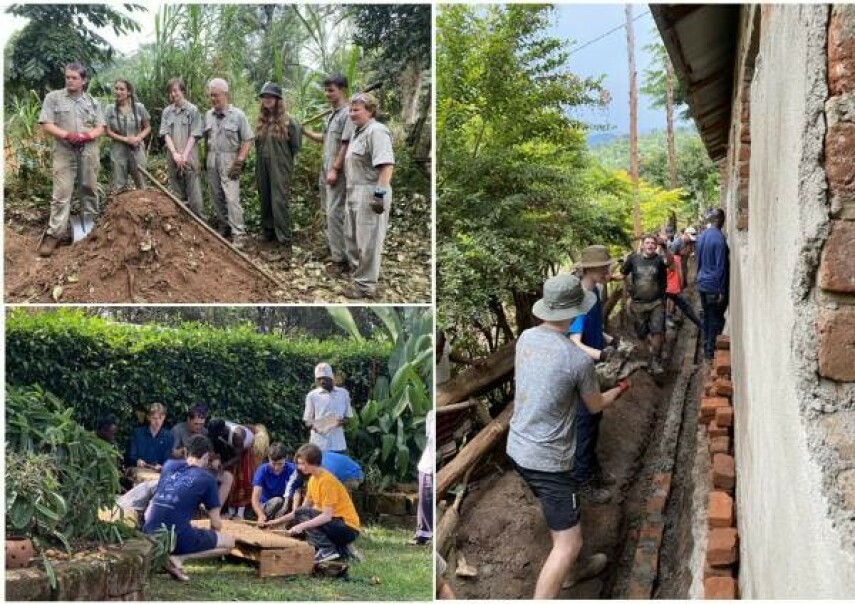 These trips run biannually and are designed for students in years 11-13 and involve travelling to areas within one of the continents of Africa, Asia, or South America. The country varies each time depending upon the projects that are available and the team coordinating the trip. Due to the cost and scale of the trip it takes two years to plan for, so as soon as one trip returns the next trip starts to be organised.
At Kings Langley School, we launch this opportunity through an assembly for all students who will be the right age at the time of departure i.e. in two years' time. Following the assembly, parents are welcomed to attend a meeting with Camps International. After all the information has been shared to both students and parents, there is an official sign up and once the students have signed up, they need to begin fund raising to cover the costs of this 'once in a lifetime' trip. This tests the students' perseverance and creativity but is an important element of this volunteering programme. After two years of planning, it is then off to the airport for an experience not to be forgotten.
Participating students have the opportunity to make a difference in the local communities by taking on projects such as: building toilets to improve sanitisation; building houses for locals to keep them safe; laying flooring in schools and building tables so the students can learn in a better environment. In Cambodia, Kings Langley students helped build a library, three chicken coops, two toilets and dug a well 10m deep to ensure the local community could get access to water. Our students and staff have also planted trees; built fences to protect both farmers and wildlife; cleared land of overgrown plants; laid foundations for a wildlife centre in the rainforest to support with local conservation.
The adventure aspect of the trip involves a four day - three night trek.  Our students have previously walked up Mount Meru, trekked through the rainforest of Borneo, climbed up a series of four dormant volcanoes in Ecuador and visited a range of temples whilst trekking through the rainforest in Cambodia. Students have had the opportunity to visit markets and temples, walk along the equator, travel on safari, visit the harrowing museums of S21 and the killing fields in Cambodia. All of which are amazing sights of interest, however it also serves as further education to help students understand why the work we do in these countries is so important.
So far Kings Langley School has visited Tanzania, Borneo, Ecuador and Cambodia. These trips have been a true test of our students' character as it has allowed them to move out of their comfort zones and experience something that they have never done before. Students have had to work as a team to complete the tasks given to them; they have had to self-regulate and push themselves to maintain a real work ethic throughout; and they had to demonstrate resilience as it was not always easy to complete the projects with the tools available. On each trip, the groups become a family; they showed compassion, kindness and empathy to each other as well as those around them in the local areas. Most importantly, it was the grit and determination that they showed which enabled them to leave new facilities and changes for the better, in the countries visited, for those that needed the help the most.
Useful links
Next destination: Borneo (July/August 2024)
For further information regarding camps international trips with KLS, please contact Mr Higgins at higginsj@kls.herts.sch.uk.